Dr Jason Michael Johnson
Dr Jason Michael Johnson is a lecturer at Flinders Unit of SA school of medicine.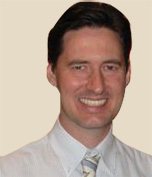 Dr Jason Michael Johnson
OBJECTIVE
Casual Employment –Teaching Medicine – Flinders University
Current Employment
General Practitioner – specialising in Skin Cancer Medicine, Village Medical Centre, Mt Gambier, SA
Qualifications
2008 -

Graduate Certificate in Primary Care Skin Cancer Medicine and Skin Cancer Surgery

2007 -

Fellow of Royal Australian College of General Practitioners

2000 -

MBBS, Adelaide University
CAREER OVERVIEW
A medical professional with 11 years post-graduate experience, I have worked within several major teaching hospitals in Adelaide, South Australia, as an Internist, Resident and Registrar. I initially worked primarily within the fields of Surgery, Emergency Medicine and Trauma Care. I also have six years experience in Private General Practice. I have a proven track record of providing the highest quality of care to all my patients, and also supporting the development of junior doctors working with me, recognizing their specific learning needs. I have a committed ethical standard of work, being a team player and recognize the valuable inter-relationship that all health care professionals have in the health care team. I moved back to Mount Gambier for the experience of rural general practice and to provide my children with the benefits of growing up in a rural community. I have developed a special interest in skin cancer medicine and undertaken further studies in skin cancer management. I perform many minor procedures at my current medical rooms, bypassing the need for most patients to have hospital day surgery. My future goals are to expand on this success, further develop my skills in the area of minor surgery and skin cancer medicine whilst maintaining my skills in all other aspects of Primary Care General Practice.
2010 – current
Village Medical Centre, Mount Gambier, SA

General Practitioner
Skin cancer specialist

2008
Hawkins Medical Clinic, Mount Gambier, SA – joined as a GP partner
2007
Hawkins Medical Clinic, Mount Gambier, SA – set up and ran a skin cancer
service within the medical centre. It was the first of its kind in Mount Gambier
2007
Fellow of the Royal Australian College of General Practitioners, FRACGP
2005
Hawkins Medical Clinic, Mount Gambier, SA

General Practitioner Training – GGT GPET

2004
Lyell McEwin Hospital, SA – General Surgical Registrar

Senior Resident Medical Officer – Psychiatry and O&G Unit

2003
Royal Adelaide Hospital, Adelaide, SA

Upper GI Surgery Unit
Burns Unit
Plastic surgery
Emergency Department Relieving
Trauma Registrar (3 month period)

2001-2002
Queen Elizabeth Hospital, Wayville, Adelaide, SA

Emergency medicine
General Surgery
Plastic Surgery
Orthopaedics
Relieving
Urology
Vascular Surgery
Intensive Care Unit – Practical and ward based procedural skills
Responsible for running the ward and supervision of Junior doctors

2000
Royal Adelaide Hospital, Adelaide – Internship
2000
Graduated Royal Adelaide Hospital, MBBS.
1997-1990
Continued study University of Adelaide, Bachelor of Medicine &amp Bachelor of Surgery
1996
St David's Nursing Home, St Peters, SA – Casual Nurse Assistant
1993 – 1995
University of Adelaide – Studied MBBS, transferred from Bachelor of Science
1992 – 1993
University of Adelaide, Bachelor of Science, BSc
1991 – Completed
Year 12 at Grant High School, Mount Gambier
CERTIFICATES, TRAINING, OPD & COMMITTEES
2012
Australian Doctor Education – Mental Health Seminar – Managing Anxiety
Disorders in General Practice
2012
Australian Doctor Education – Diabetes Management Workshop
2007-11
Triennium Completion – QA&CPD
2011
May 2011 – Advanced Skin Cancer Surgery workshop for removing lesions from
the ear, eye and face
2011
University of Queensland – Business Management Workshop in skin cancer care
Jun 2010
Retired as Board Member – Limestone Coast Division of General Practice
2010
National Prescribing Service Limited & Repatriation General Hospital, Daw Park – Management options to maximize sleep
2010
National Prescribing Service Limited – Clinical Audit: Management of Specific
Respiratory Tract Infections
2009
Limestone Coast Division of General Practice – Eye Health Workshop – Series 3
2008
University of Queensland – Graduate Certificate in Primary Care Skin Cancer
Management and Surgery
2008
Limestone coast Division of General Practice, SA Health and Drug and Alcohol
Services – Managing Amphetamine Related problems.
Oct 2007
Board Member – Limestone Coast division of General Practice
2007
Successfully completed General Practice Vocational Training
2005-07
The Royal Australian College of General Practitioners – Quality Assurance and continuing Professional Development – Certificate of Completion
2005-07
Certificate of Successful Completion – GP Vocational Training Requirements
2006
Pathways – Bipolar Disorder Up-skilling Workshop
2005
Limestone Coast Division of General Practice – Familiarisation Training for the Better Outcomes in Mental Health Care initiative
2005
Department of General Practice, Primary Care Mental Health Unit – Depression
and Anxiety Disorders: Primary Care Assessment and Management
2004
Lyell McEwin Health Service Emergency Department – Paediatric Life Support
Course
2004
Lyell McEwin Health Service Emergency Department – Cardiac Accreditation
Course
2003
Royal Australasian College of Surgeons, Basic Surgical Training Program – Letter of completion and success – Degree FRACGP
2002
Royal Australasian College of Surgeons – Care of the Critically Ill Surgical Patient Course
2001
Royal Australasian College of Surgeons – Early Management of Severe Trauma
Course
2001
Royal Australasian College of Surgeons – Basic Surgical Skills Course
2000
The University of Adelaide – Official Academic Transcript – Degree MBBS
1999
Order of Merit for Internship Ranking
LETTERS OF RECOMMENDATION
2007
Dr Peter Chapman, Chair, Central Clinical Privileges Advisory Committee,
Delineation of Clinical Privileges
2006
David Walshaw, Acting CEO, Mount Gambier Private Hospital Inc. – Admitting
rights
2006
Dr Diana Cross, GP, Hawkins Medical Clinic
2006
Dr Peter Chapman, Chair, Central Clinical Privileges Advisory Committee,
Delineation of Clinical Privileges
2005
Dr James Bushell, Millicent Medical Clinic, (progress in training letter)
2005
Dr A Mark Johnson, Hamilton Medical Group, (2 xprogress in training letters)
2003
Dr Katy Gibb, Director, Physician Training & General Physician, The Queen
Elizabeth Hospital and Health Service
2003
Dr A R Peisach, Senior Director, Dept of Intensive Care Medicine, The Queen
Elizabeth Hospital and Health Service
2001
John Stubberfield, Director Cardiothoracic Surgical Unit, Royal Adelaide
Hospital
1999
Suzanne Syme, Director of Nursing, St David's Nursing Home – Reference and
Statement of Service
1999
Order of Merit for Internship Ranking – University of Adelaide